14 Dec

IHG Hotels & Resorts teams up with VietHarvest to cut food waste and hunger in Vietnam

Partnership will launch first in Hanoi, providing meals to communities in need.

Hanoi, Vietnam – 10 November 2022: IHG Hotels & Resorts, one of the world's leading hotel companies, has launched a partnership with VietHarvest to reduce food waste and feed those communities most in need in Vietnam.
The organizations have joined forces to tackle the key issue of surplus food, educate communities on food security and sustainability, and provide meals for the underserved in Vietnam.
By supporting VietHarvest's Food Rescue programme, IHG will prevent food from hotels going to waste and use it to feed a range of communities via a charity network starting in the Hanoi area. This commitment will grow throughout its properties in Vietnam, where it has 15 open hotels and 22 in a growing pipeline.
IHG has also pledged funds to enable VietHarvest to expand logistics and operational support in Hanoi, scale up food rescue and its charitable operations, and enable it to deliver more than 10,000 meals to underserved communities.
This working relationship is an extension of a successful ongoing partnership between IHG and OzHarvest in Australia which was formed in 2019.
I want to acknowledge and thank IHG Hotels & Resorts for coming on board so early in our journey in Vietnam. IHG's support is invaluable as we expand and scale up our operation, and it will enable us to deliver thousands more meals to underserved communities in Vietnam. Our mission at VietHarvest is to reduce food waste and hunger and we need partners such as IHG to embark on this journey with us. Our approach is unique in Vietnam, providing businesses with a solution to divert waste from landfill, reduce carbon emissions and tackle social challenges. We believe that through strong partnerships we can minimise the social and environmental impact of food waste and build awareness of this important topic. - Jimmy Pham, Co-founder, VietHarvest.
Throughout our 6,000 hotels, everyone at IHG is committed to our 10-year responsible business plan, 'Journey to Tomorrow', which we're delivering through a series of ambitious commitments to make a positive difference for our people, communities and planet by 2030. However, we can't do that alone, and our new partnership with VietHarvest will help us in two important areas – improving the lives of 30 million people in our communities around the world, and transforming to a minimal-waste hospitality industry. - Rajit Sukumaran, Managing Director, IHG Hotels & Resorts, South East Asia and Korea, commented.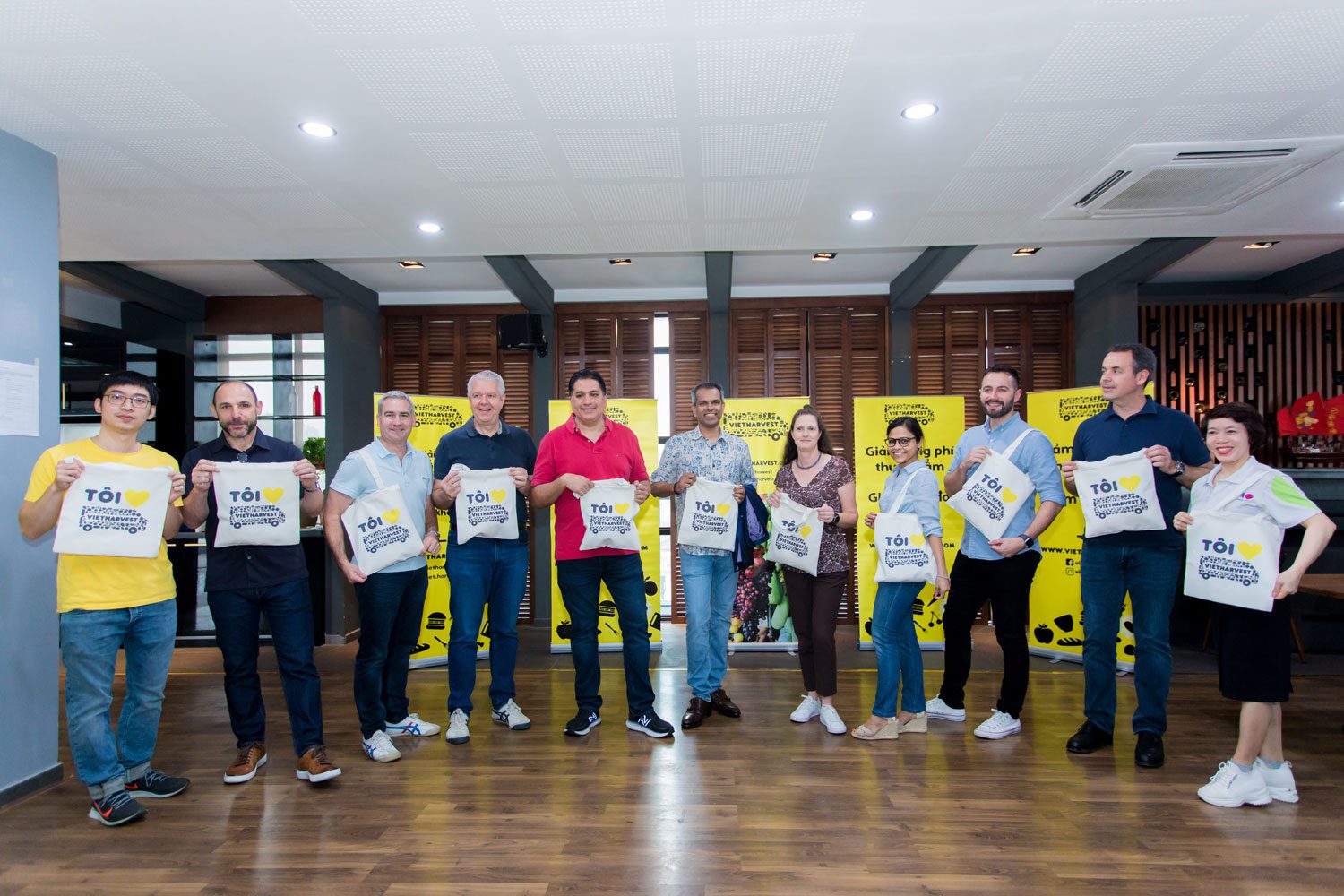 "As VietHarvest grows its operation in Vietnam, we will continue to support it, rescuing quality surplus food and delivering it to organisations that support communities in need. It's wonderful that our Hanoi-based hotels – InterContinental Hanoi Westlake and InterContinental Hanoi Landmark72 – are already actively involved and supporting VietHarvest."
Launched by IHG in 2021, 'Journey to Tomorrow' is a 10-year responsible business plan committed to bringing change to people, communities and the planet, aligned to its purpose of True Hospitality for Good and the 17 Sustainable Development Goals of the United Nations.
"Progress is best achieved when we work together, and we will collaborate closely with those who stay, work and partner with us, and empower our people to make a difference in helping us get there," said Sukumaran.
About IHG Hotels & Resorts
IHG Hotels & Resorts [LON:IHG, NYSE:IHG (ADRs)] is a global hospitality company, with a purpose to provide True Hospitality for Good.
With a family of 17 hotel brands and IHG One Rewards, one of the world's largest hotel loyalty programmes, IHG has over 6,000 open hotels in over 100 countries, and more than 1,800 in the development pipeline.
Luxury & Lifestyle: Six Senses Hotels Resorts Spas, Regent Hotels & Resorts, InterContinental Hotels & Resorts, Vignette Collection, Kimpton Hotels & Restaurants, Hotel Indigo
Premium: voco hotels, HUALUXE Hotels & Resorts, Crowne Plaza Hotels & Resorts, EVEN Hotels
Essentials: Holiday Inn Hotels & Resorts, Holiday Inn Express, avid hotels
Suites: Atwell Suites, Staybridge Suites, Holiday Inn Club Vacations, Candlewood Suites
InterContinental Hotels Group PLC is the Group's holding company and is incorporated and registered in England and Wales. Approximately 325,000 people work across IHG's hotels and corporate offices globally.
Visit us online for more about our hotels and reservations and IHG One Rewards. To download the new IHG One Rewards app, visit the Apple App or Google Play stores.
For our latest news, visit our Newsroom and follow us on LinkedIn, Facebook and Twitter.
VietHarvest is an innovative new social enterprise that launched in June 2022 that collects quality surplus food and redistributes it to underserved communities in Vietnam.
We are constantly looking for new ways to inspire and educate people about food waste, food security and sustainability. Through our education programs and our advocacy work, we hope to inspire others to change behaviour and help reach the target of food waste in Vietnam.
Cooking for a Cause session