20 Jun

VietHarvest proudly launches in Vietnam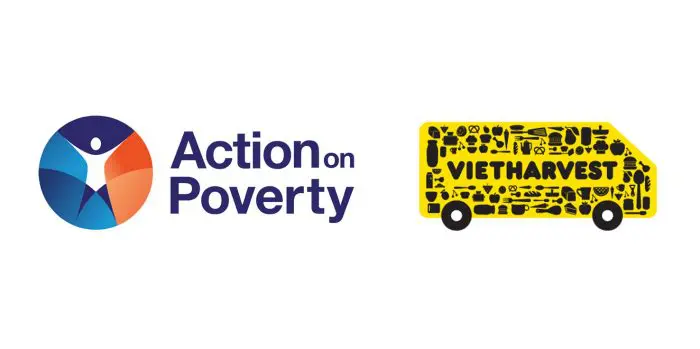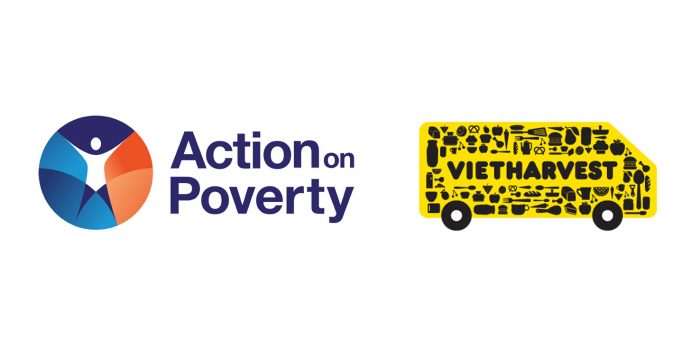 Hanoi, Monday, June 20, 2022 – VietHarvest is launching in Hanoi, the event will take place at KOTO Studio at Hafele, 128 Thuy Khue, Tay Ho, Hanoi.
VietHarvest is led by passionate co-founders and social impact leaders, Louise Tran and Jimmy Pham. First generation Australian-born of Vietnamese heritage, Tran has over a decade of experience working in the Australian food rescue sector with OzHarvest. Pham brings a wealth of experience as the founder of Vietnam's first not-profit social enterprise, KOTO. Their joint networks, know-how and passion for helping the Vietnamese people are the driving force behind VietHarvest.
Our mission comes to life when companies and individuals believe in the purpose and vision of nourishing Vietnam. Without our volunteers, food donors, chef ambassadors and partners like Action on Poverty - it would not be possible to realise the vision of VietHarvest to save food from waste, while also reducing hunger." - said Louise Tran, Co-Founder of VietHarvest. Louise also sits on the leadership team of the Australian entity OzHarvest.
"The potential of VietHarvest to impact lives is huge. Our vision is to create a sustainable social enterprise that tackles food waste, hunger and helps to educate and empower the underserved communities in Vietnam. We have ambitious goals, and thanks to Action on Poverty we're able to kick-start it this year in Hanoi." - said Jimmy Pham AM, Co-Founder of VietHarvest & Founder and CEO of KOTO.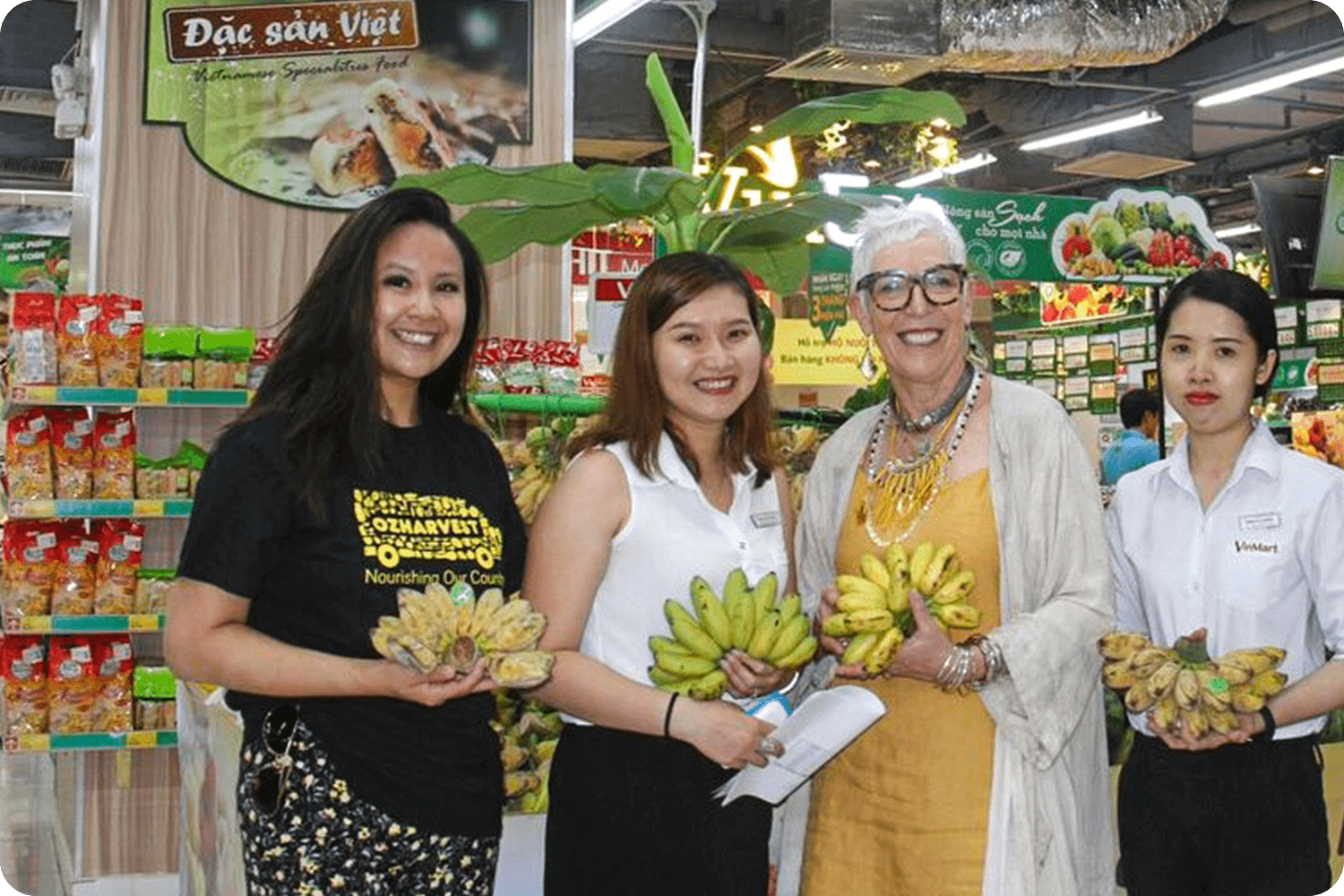 The VietHarvest model is simple. The team will work with local businesses to collect good quality food that is fit for human consumption for free from food businesses like hotels, caterers, restaurants, and supermarkets that would otherwise go to waste and instead deliver this food to charities that support individuals in need.
If this sounds familiar that is because it is, VietHarvest replicates the renowned Australian OzHarvest Food Rescue Model established by Ronni Kahn in 2004. The successful model has been replicated around the globe and includes sister organisations in the United Kingdom (UKHarvest), New Zealand (KiwiHarvest), Japan (JapanHarvest) South Africa (SAHarvest), and now Vietnam (VietHarvest).
When I started OzHarvest I didn't realise the reach it would have, or the number of lives that it could change. Since starting it in 2004, the OzHarvest model has been replicated in South Africa, New Zealand, Japan, United Kingdom and now is launching in Vietnam. From the simple act of stopping good food from going to waste and making sure it goes to feed those in need, we can create a huge impact for both people and the planet - that's what is so powerful. - said Ronni Kahn AO, Founder of OzHarvest.
The launch of VietHarvest could not be more timely given the current food and climate crisis in Vietnam and globally, with one-third of all food produced lost or wasted along the supply chain.
VietHarvest has big goals for its 1-year pilot phase. With the strategic partnership with Action on Poverty expected to enable VietHarvest to rescue thousands of kilos of surplus food, deliver thousands of meals to individuals in need, and divert methane from the atmosphere in Vietnam over the next 12-months.
Action on Poverty CEO, Brayden Howie shared his enthusiasm towards partnering with VietHarvest, whilst reflecting on Action on Poverty's commitment to empower the work of changemakers:
Action On Poverty has long been the trusted partner for changemakers creating a better world and we embody our commitment by supporting bold initiatives such as VietHarvest. We are always on the lookout for new ideas that can make an impact on issues of global poverty. The inspiring passion and motivation of VietHarvest co-founders Louise Tran and Jimmy Pham made it impossible not to be intrigued by this initiative. Combined with the fact that VietHarvest takes a proven model and adapts it to a new location, we are honoured to provide the funding and logistical support to bring this program to life in Vietnam. - said Howie.
VietHarvest is an innovative new, sustainable social enterprise that tackles food waste and hunger, helping to nourish the underserved people in Vietnam. The VietHarvest model is based off the original Australian OzHarvest initiative.
When Louise Tran, who has been working with OzHarvest for 10 years, met Jimmy Pham, Founder of KOTO, they decided to collaborate and use their joint networks and know-how to create VietHarvest. With a united goal to partner with businesses like supermarkets, hotels, catering companies, food retailers to reduce food waste and help the underserved communities in Vietnam through the redistribution of quality nutritious food.
VietHarvest was officially registered as a social enterprise on the 5th of June 2020, but the pandemic delayed the official launch until June 2022.